A traumatised woman searches through the charred wreckage of her family's home after a fire swept through Canal East slum in Kolkata earlier this month – destroying 54 huts and leaving 280 people homeless.
A number of Calcutta Rescue patients lost all their possessions in the blaze and rang the charity to see if it could help.
"On 8th September evening, I got a call from one of our patients that there has been a huge fire. They have lost everything from their utensils, cloths to the important documents like Aadhar and voter identity cards," said Debu the Assistant Project Officer of Calcutta Rescue Street Medicine programme. "Next day me and my team visited the area. It was disastrous!"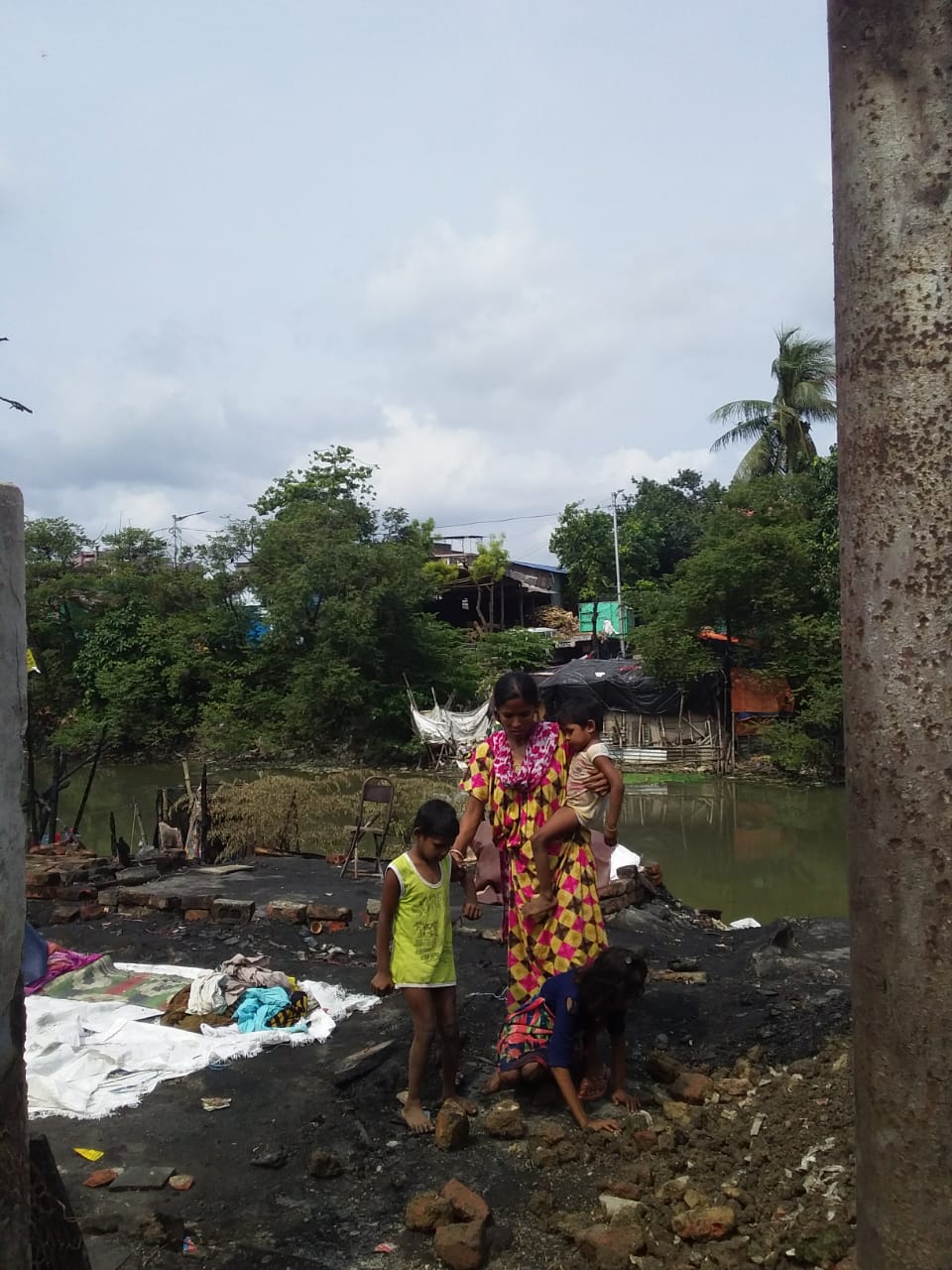 Little could be salvaged from the wreckage and young women and around 100 children were sleeping on plastic sheets in the open. 
Calcutta Rescue team immediately distributed food to everyone and more tarpaulin sheets – so everyone had a tent to sleep in.
Charity chief executive Jaydeep Chakraborty who visited the scene shortly afterwards said: "My heart goes out to all the families whose homes and belongings have been totally obliterated in this fire, especially our three handicapped children, patients Ajmira, Tazmira and Asgar Ali, and our 70 year old cardiac patient Rameswar Das.
"I will ensure Calcutta Rescue does everything it can to help rebuild their homes and lives, as well as those of other families in the bustee (slum) over the coming days and weeks."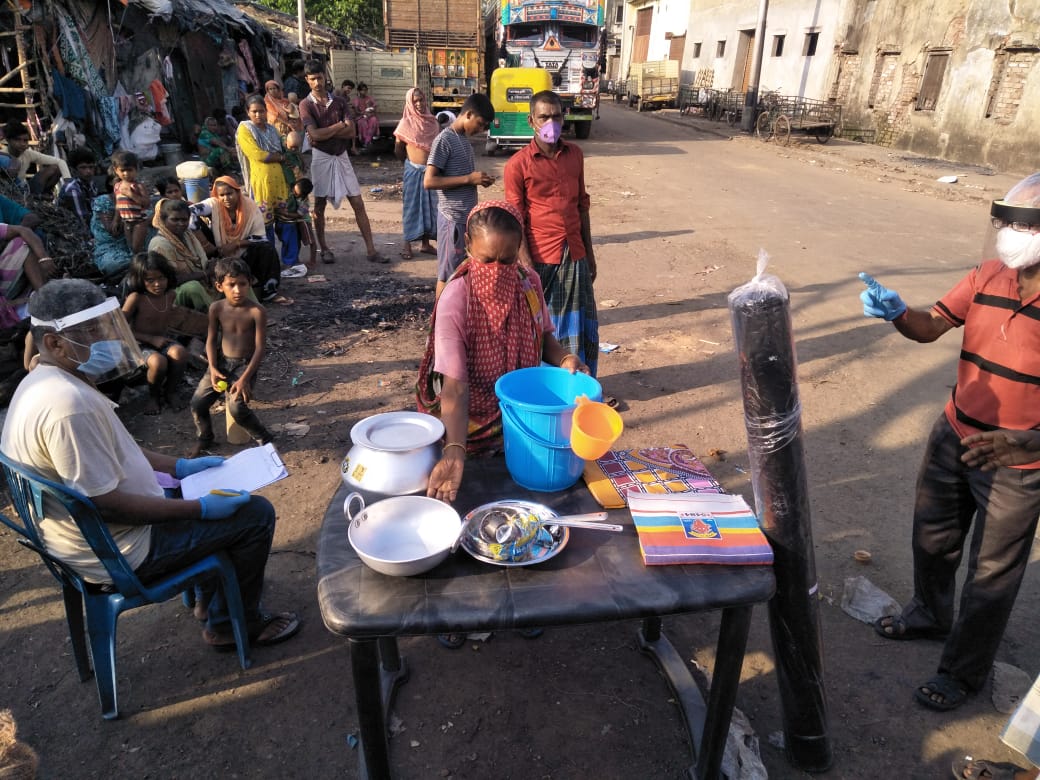 And that's exactly what Calcutta Rescue did. Twice a day it ferried in food for all the affected people. 
The charity's medical director, Dr Ghosh, went to the slum and did a medical check-up for those in poor health.
Every family has now been given clothes, mosquito net, dishes, bowls, buckets, glasses, bedding and also pump stoves. Bamboo and plastic sheeting have been distributed to all 54 families so that they can start rebuilding their homes.
Inspired by our work?
Then Join Us! Contribute to  make a change!