Badal was one of Calcutta Rescue's 'lost patients' – people with serious medical conditions who the medical team lost touch with during India's protracted Covid lockdown.
Now Badal, who is 70 and has nasty ulcers on his feet, is back getting treatment at Nimtala Clinic and is helping track down other 'lost patients'
Badal has lived on the streets near the clinic for 20 years since being rejected by his family in Midnapore, 130 kilometers away.
Severely depressed, he tried to commit suicide but has since learned to survive on his own in the city.
At the start of this year he fell while crossing the road, cutting himself badly. 
Soon an ulcer developed and became infected with maggots.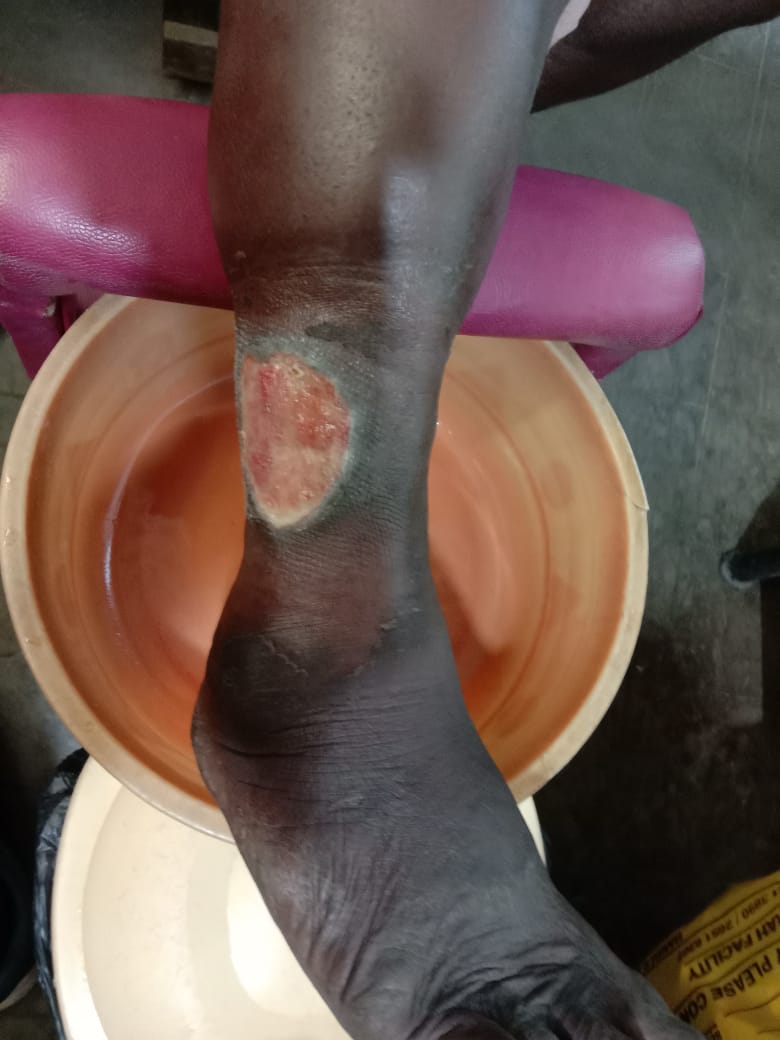 Badal said: "My feet hurt too much and I tried some self-treatment but nothing helped. Then I came to your clinic." 
On January 27 doctors checked his wounds and began treatment.
His wounds were dressed regularly until the lockdown was suddenly announced in March forcing the clinic to shut down overnight.
The team tried to contact patients by phone but Badal does not have a mobile and has no permanent address.
Badal said: "I wanted to come to the clinic for a check-up but I could not. The clinic was closed. I had no way to contact anyone."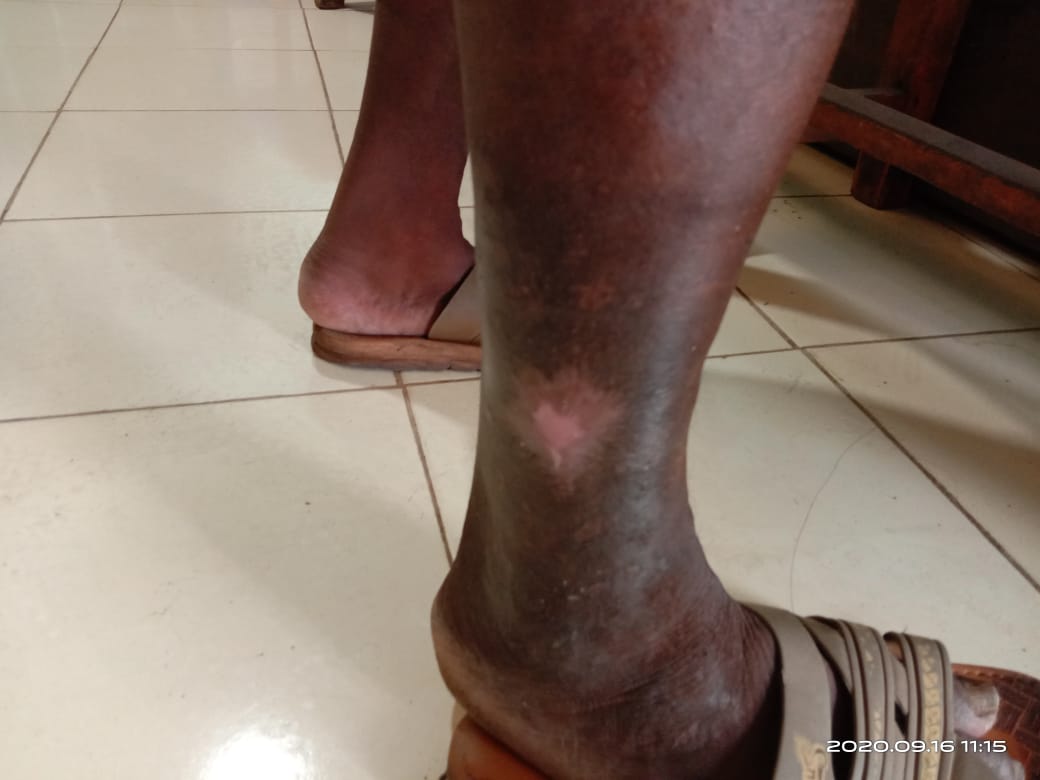 When the clinic reopened several months later staff worked hard to try and find lost patients like Badal.
Finally clinic supervisor Asif Ahmed met someone who had seen Badal.
Asif said: "He assured me that if he saw Badal again he would send him to our clinic. And he kept his word. Badal contacted me through his phone and came to the clinic."
Badal is now doing well. His wound is healing but he needs continuous check-ups. Badal is also being given food and other nutritional benefits.
Badal is so grateful that he is always on the lookout for other patients who have still not been traced. 
He said: "I want to help the clinic, that's why I want to find other patients and send them here. I am grateful to everyone in Calcutta Rescue for helping me even in such a difficult time."