30 Artists
7 Countries
1 Unforgettable Concert
A kaleidoscope of top musicians from around the world are preparing to perform next month in Christmas Joy, an online concert being organised by Calcutta Rescue.
The charity has organised it to bring joy into people's lives at the end of such a difficult year for everyone and help people get into the spirit of Christmas.
The concert will be live streamed on Facebook, Youtube and also on our website!
We are amazed and delighted to have an incredible line-up of 30 great musicians from seven countries who are going to perform for you to get your Christmas off to the best possible start. 
Watch it live on our Facebook page and Youtube channel on Indian time at 7:30 pm, the UK time at 2pm, and EU time at 3 pm
https://www.youtube.com/watch?v=1VPUnSVUeRk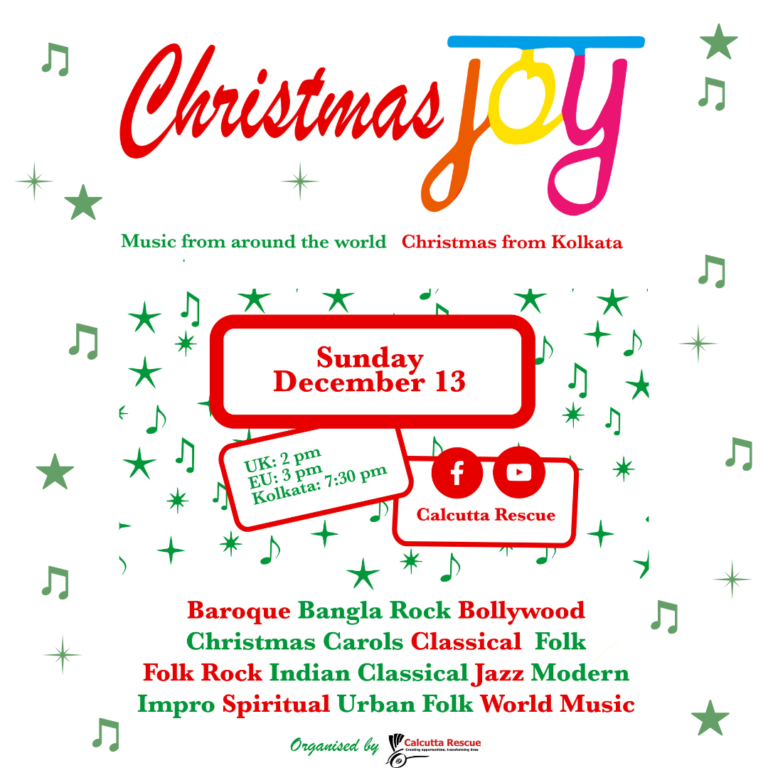 Inspired by Our Work ? Would you like to help too?
Then Join us!
Be a Friend of Calcutta Rescue
Subscribe to our Newsletter & Click the button Below to Support Us
Make a Change!