"The risk of infection, the government lockdown, containment zones, monsoon floods, having to travel long distances…nothing can stop my team continuing to serve Calcutta Rescue's beneficiaries." So says Dr Ghosh, the deputy CEO (medical), who has been at the forefront of adapting the way the charity operates since the pandemic began.
Here she talks about the changes that have been introduced to protect patients and staff: 
"The COVID situation here in West Bengal has worsened dramatically in the past two months and the number of daily cases continues to rise, with over half in and around Kolkata. 
Fortunately we have worked very hard to develop clear policies and guidelines to protect CR patients and staff. 
This has included creating safe and at risk zones at clinics, staff working on a rota basis and reducing the number of patients having to come to clinics by two thirds. We also developed a procedure for supporting staff who test positive or display symptoms of the virus. Two of our doctors have been designated as Occupational Health Advisors whom our staff can contact if they are symptomatic. Our HR head Mr. Karar has circulated a video in Bengali to all staff explaining the guidelines.
We have also arranged oxygen cylinders and pulse oximeters in case any staff contract the virus and need them in an emergency.  We have also drawn up a list of testing labs and contacts at Government and private hospitals Government which we can use if staff need to get tested or admitted for treatment.  And we have given frontline staff we have given Vitamin C, Zinc and Vitamin D3 to boost their immune system.
Throughout the crisis CR staff have continued to deliver medicines to beneficiaries who are unable to come to our clinics because they live far away and the trains still aren't running. 
Munna, one of Tala Park staff, carried life-saving medicines 110km on his bike into the interior of the Sundarbans, crossing three rivers, for a diabetic patient who had had a kidney transplant.   Rehana – a wound dresser at Nimtala Clinic who was injured and her house was badly damaged by supercyclone Amphan – did numerous house calls  to patients living in South 24 Parganas to deliver medicines. We have also started trialling couriering medicines to some patients living far outside Kolkata.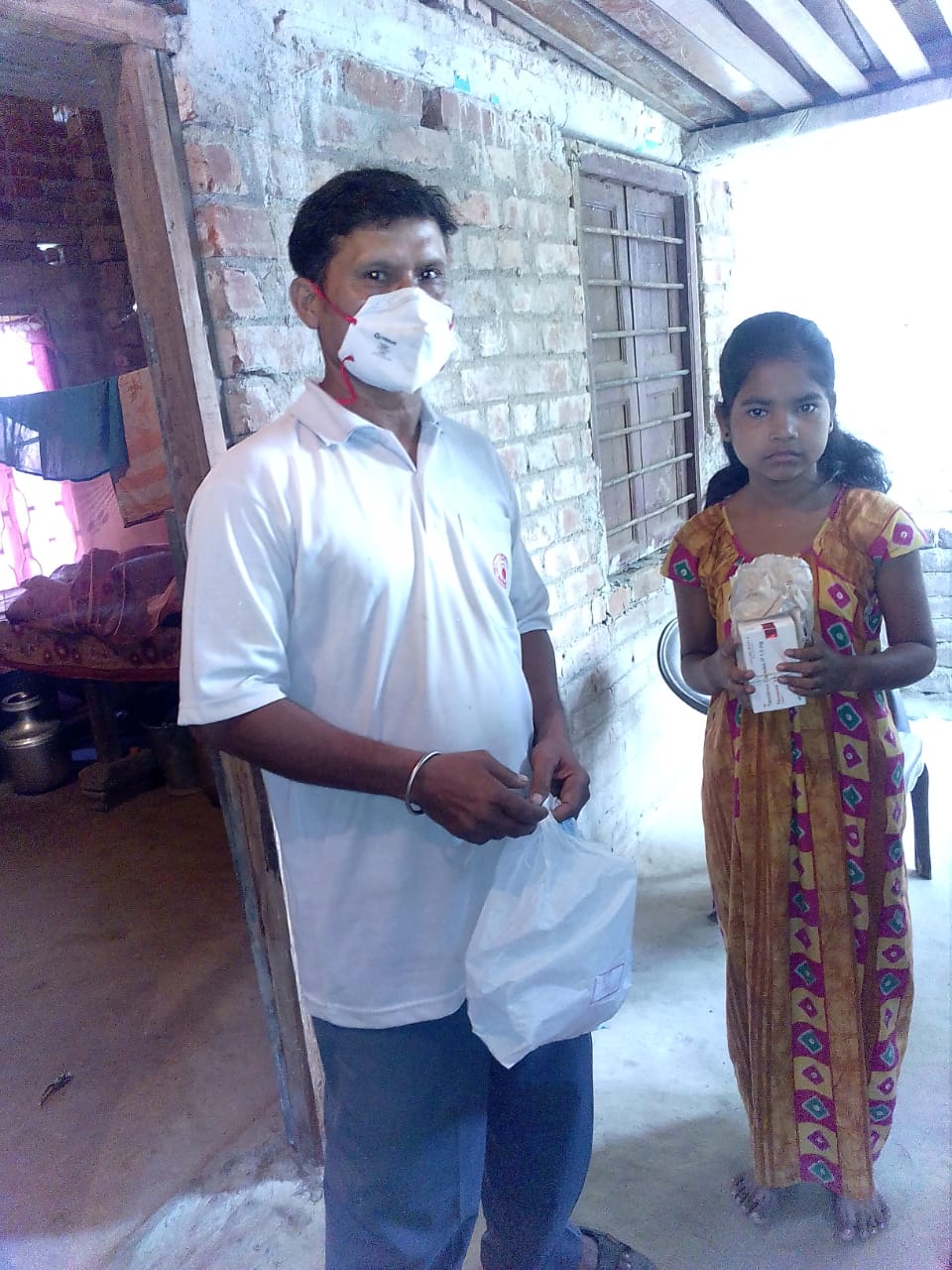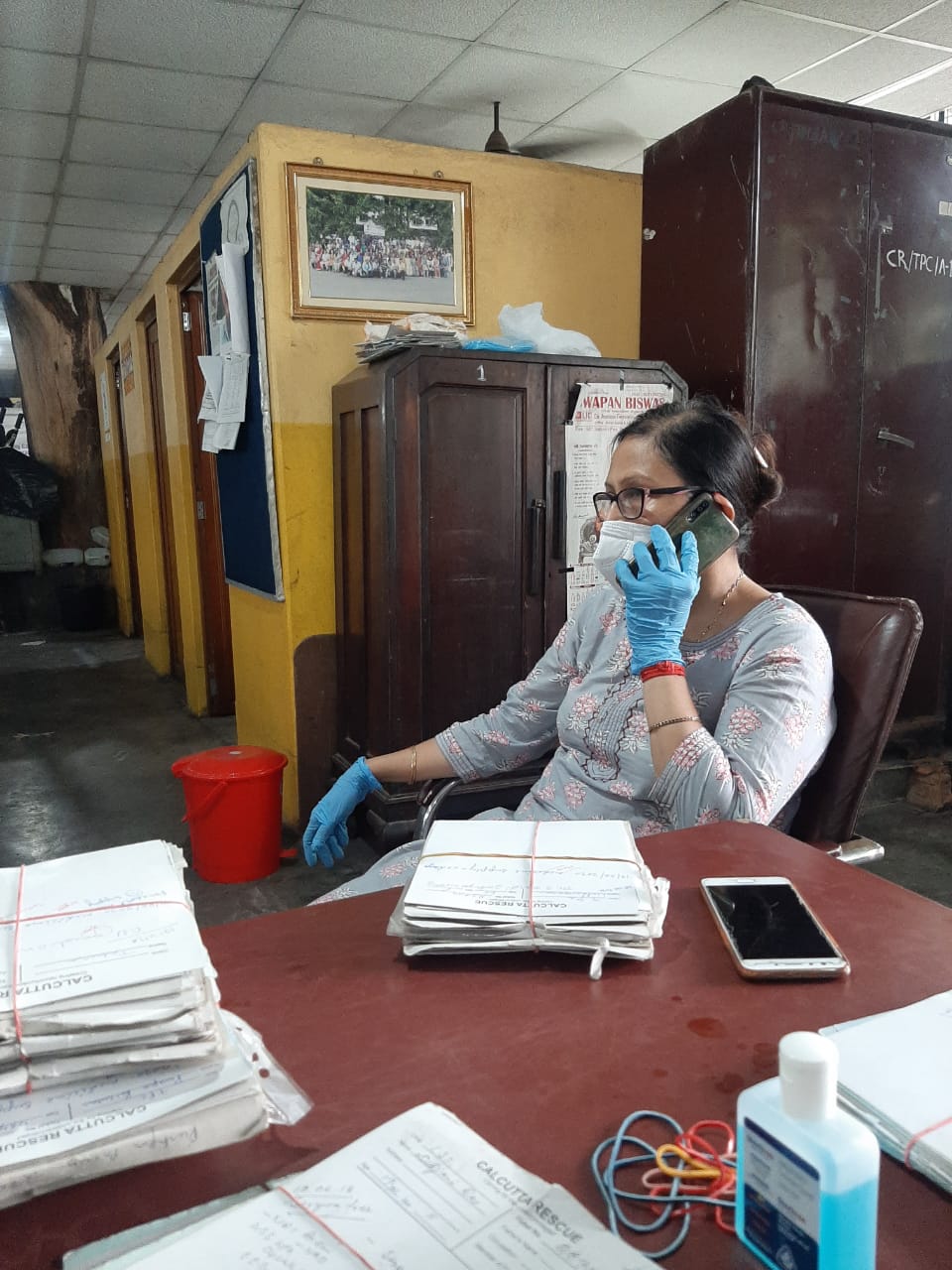 Teleconsultation by our doctors is going well, although this is very new to us and it is challenging for doctors to diagnose and prescribe without carrying out a clinical  examination – which is currently only done if it is felt essential, due to the risk of Covid.  Vulnerable and very vulnerable patients are constantly educated about do's and don'ts during this pandemic by our health educators. 
Another challenge for us is that our non-Covid patients are not getting proper primary and secondary care in hospitals. During lockdown supply of medicines was irregular and patients needing dialysis or cancer treatment at hospitals were turned away or couldn't reach them as the transport system was shut down. But the situation has improved in recent months. Many patients who we lost contact with during lockdown, particularly in Nimtala Clinic, are now returning back.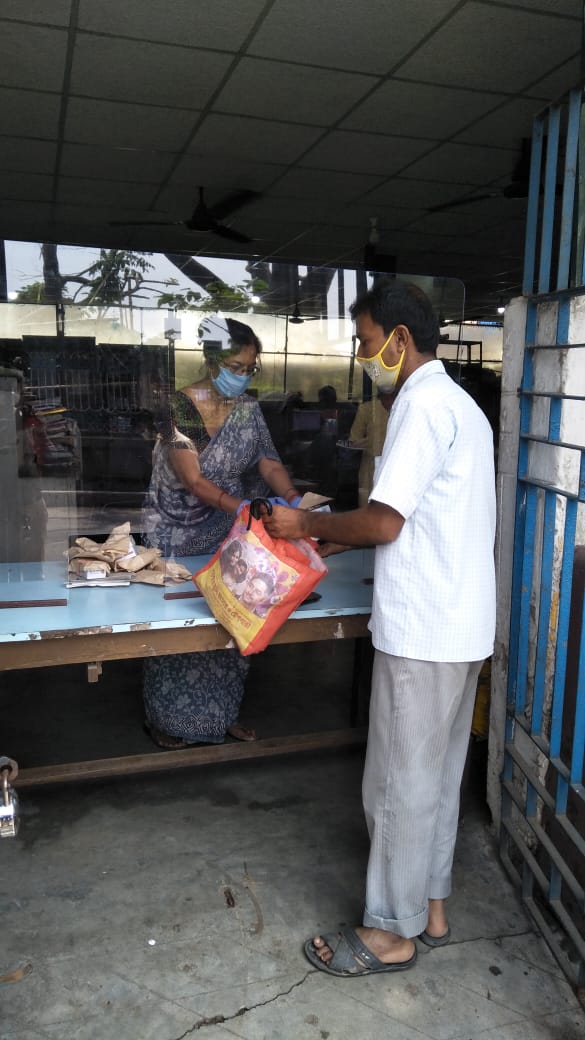 Buying PPE, installing safety barriers, supplying food, sanitary kits and immunity boosting medicines to patients is an ongoing process.
I think it is likely that there will be a significant increase in demand for our services in the villages and in the slum community in Kolkata in the coming months as local Covid-control measures make it impossible for patients to access clinics and pharmacies. 
To keep patients and staff safe in this rapidly evolving situation Calcutta Rescue is having to constantly change the way it operates. We have trained people up in both infection control and on how to restructure projects.
My team says this hardship is nothing and, whatever happens, they will continue to give holistic care to our beneficiaries."