Sampa Das is becoming an expert in identifying people who need medical help in her slum.
In the past one and a half month she has identified 8 people suffering from thyroid and blood pressure issues – and referred them to Calcutta Rescue.
She is one of four Community Health Workers (CHWs) recently appointed and given training by the charity to be its eyes and ears in their communities.
This is because its two street medicine teams have not been able to operate safely in the slums for months, as one in four people there now have Covid antibodies.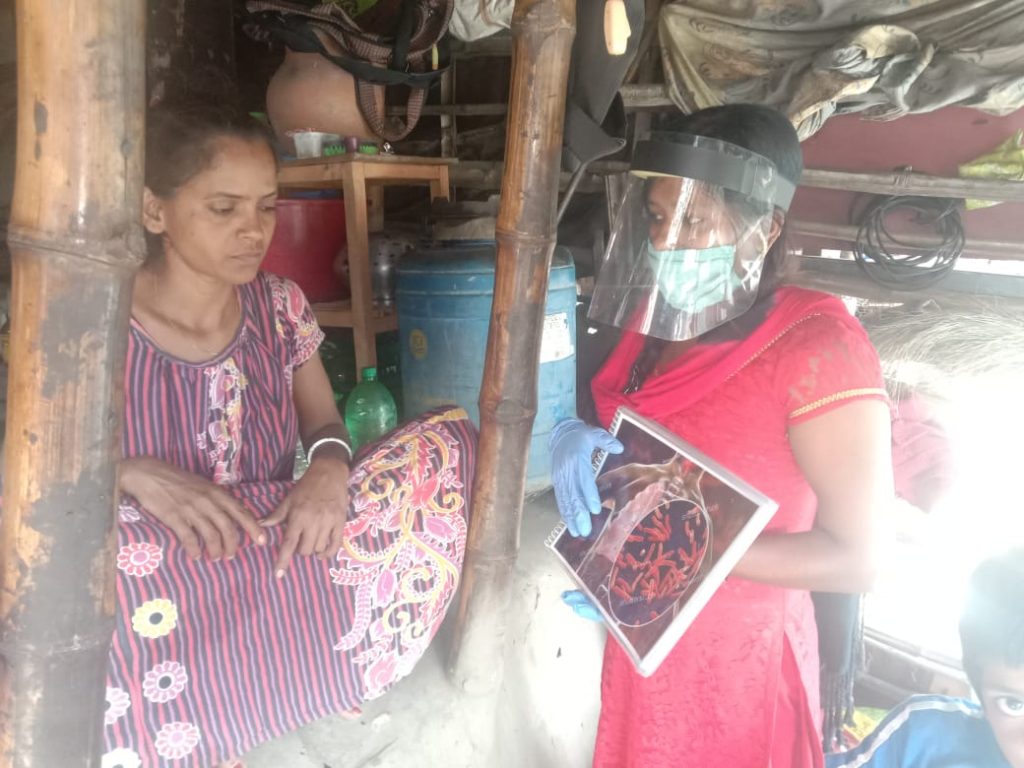 Until August 2020, Sampa, 27, spent her time looking after her parents, husband and two children in Canal East slum.
But now she has another, very important, job to do. 
She said: "In the morning I start cooking and clean the home. Then I help feed my sons and help my husband get ready for his work. I complete all these by 11 am and then get ready for my own work.
Every day I visit 10 homes in the slum and give health education, ask about the health of the family members, if the children are being vaccinated if they need any medical tests like blood tests, ultrasonography etc. If anyone has any illness I discuss with them about it and suggest a medical checkup or hospital visit if needed." 
She notes all the key details and passes them to Romi, who runs one of the street medicine teams.
Romi said: "In this pandemic period when we are not able to visit the slums, we are dependent on the Community Health Workers for identifying new patients and reporting the current health of existing patients whom CR supports,"
Until now the CHWs have been trained online and by phone.  But last weekend, with Covid levels starting to fall in the city, they got together for training which included how to screen patients, assistance for prenatal and antenatal mothers, how and when to refer patients to the hospital and how to use the thermal gun.
Sampa said: "It was a very good experience. I had some doubts that were cleared." Sampa was also given a first-aid box that she now carries when she does her home visits.
Inspired by Our Work?
Then Join Us!
Help Us So That We Can Help Them
Donate Here!